Shopping Cart
Your Cart is Empty
There was an error with PayPal
Click here to try again
Thank you for your business!
You should be receiving an order confirmation from Paypal shortly.
Exit Shopping Cart
Hey, I'm back! I missed posting information that so many of you find very helpful and informative. It has been so many years since my last post. The world has changed so much, I have been through so much. Just like a lot of you reading this post. I have a lot to discuss, what should I talk about first... The list of topics are as follows: 
1. Relationship Drama
2. Weightloss
3. Financial Success
4. Growing Pains
If you would like to change to topic, add to the discussion or just say "Hi" please use the comment section below to reach out.
Women has always been labeled and defined by so many over the years.  What's amazing is how women are always put into a box as to what they can and can't do.  We are now living in a time when more women are running their households as single parents, earning a living on their own, and creating and running successful businesses.  These women are smart, confident, resilient, and savvy.  They have allowed themselves to step outside of the box that society has placed them in for so long.  They are mothers, teachers, wives, politicians, business and spiritual leaders that have learned how to keep a balance between life and work.  They are confident women. 
A confident woman knows that life is about learning and growing and accepts the good and bad experiences that come with life knowing that she learns from them both. She knows that learning will help her grow into the woman that god has destined her to be.  She knows and understands that she is not perfect in the eyes of others and will make mistakes as she continue on her journey to self-discovery, growth, wellness, and success.  She's comfortable in her own skin and knows that beauty comes from within.  She is not defined by others, her position, her skin color, hair, body size, a job title, her status, her money, her make-up, clothes, or material possessions.  She knows her self-worth, who she is, and where she's going.  She is capable of making sound decisions and charting her own course in life.  She has a positive outlook on life and is not affected by how people perceive her.  She refuses to let the judgment of others stop her from being who she is and takes pride in self.  She will not allow herself to be put in a box in a cold and cookie-cutter world.  She has goals, dreams, and aspirations and sets out to accomplish them by executing a plan. 
A confident woman knows that in order to accomplish anything in this world you have to be willing to embrace change, tune out the negativity, accept your failures, and never give up on what you believe in.  Her circle is full of positive people that she can learn from.  If she is knocked down by the woes and blows of life, she is confident enough to pick herself back up and keep moving.  She exemplifies success by writing her own success story and embracing her journey by helping others achieve their goals along the way.   
Confident women understand that some may confuse their confidence with arrogance but that does not deter them from their life plans.  They also know and understand that no matter how low they may feel, they must continue to hold their heads up high as they reach for the stars. 
A confident woman sees beyond the immediate.  In every situation in life whether good or bad, it is important to be able to see beyond the immediate and know that things will eventually work out.  It's called taking a proactive role to getting things done.  We may not always get what we want in life, but you will never know what you can accomplish if you don't try.  "Action" is the key word to getting things done.  For every problem, there is a solution. 
A confident woman knows the importance of seeing beyond the here and now.  She does not allow challenges to set her back in life.  She continues on her journey by staying focused on what she's trying to accomplish.  She makes the right connections to the right people, at the right time by networking, and keeping herself in the loop of what's happening around her at all times.  She doesn't allow herself to get too comfortable in a situation whereas she is not willing to embrace change.  She's very quick on her feet and knows when and how to make the necessary adjustments in life to keep her on a path to success.  She is powerful and fearless and understands that knowledge is power so she continues to educate herself on what matters.  She's smart, business savvy, and focused.  She takes care of her health by exercising, eating healthy, drinking plenty of water and keeping a clear mind. 
Her thoughts and actions are well thought out and aligned to what she's trying to accomplish in life.  She's a doer, a thinker, and a well accomplished woman.  She's always prepared for the unexpected and knows how to shift gears when necessary.  She has no fear of failure.  She's secure and confident enough to walk into a boardroom, a business meeting, a principal's office or a bank and convey exactly what she wants without the fear of being rejected or ignored.  She don't sit around and watch things happen, she goes out and make them happen.  Confident women keeps a balance in their life and knows how to keep themselves organized and on task. They place themselves around like-minded individuals that can continue to help them grow as they set out to become innovators and creators of new ideas.  Confident women are the future leaders and teachers of tomorrow who will not let no one or nothing stop them from being all that they can be. 
Written By:  Author Alicia S. Walker 
Post Traumatic Stress Disorder (PTSD)
Post Traumatic Stress Disorder is characterized as having strong anxious and distressing reactions to a past traumatic event. The memories, flashbacks, nightmares, and night terrors of the event can be so vivid that they provoke seemingly uncontrollable anxious reactions and symptoms. Many people who struggle with PTSD feel helpless to eliminate the negative memories, flashbacks, nightmares, and night terrors and the strong reactions and symptoms that accompany them.
Some people say that having PTSD is similar to having panic attacks 24/7 and feeling there is nothing you can do to stop them.
PTSD symptoms:
reoccurring memories, flashbacks, and nightmares that seem unstoppable
on going anxiety and worry
underlying fear and trepidation
persistently feeling unsafe and at risk
avoiding situations that remind you of the event
avoiding situations that are associated with reminders and the event itself
overly vigilant in uncertain situations
avoiding others
a persistent internal struggle
and many of anxiety's physiological, psychological, and emotional symptoms
Plus many more symptoms.
Veterans and their loved ones can call
1-800-273-8255
and
Press 1
,
chat online
, or send a text message to
838255
to receive confidential support 24 hours a day, 7 days a week, 365 days a year.
Some behavioral signs and systems of anxiety include:
Repetitive or compulsive behaviors
Changes in personality
Relationship problems
Issues at the workplace
Wanting to remain isolated
Increased fear of situations or doing things.
There are over 100 anxiety symptoms and signs for anxiety, anxiety attacks (panic attacks), and other anxiety disorders including symptoms:
Numbness and tingling
Dizziness
Chest pain
Headaches
Neck tension
Stomach upset, nervous stomach
Pulsing in the ear
Burning skin
Fear of impending doom
Nausea
Shortness of breath
Electric shock feeling
Shooting pains in the face
Heart palpitations
Weakness in legs
Feeling like you are going crazy
Inability to rest
Sleep problems
Anxiety is defined as:
A state of uneasiness, apprehension; as about future uncertainties.
A state of apprehension, uncertainty, and fear resulting from anticipation of a realistic or fantasized threatening event or situation, often impairing physical and psychological functioning.
In other words, anxiety occurs when we behave (think and act) in an apprehensive manner, such as when worrying about an event or situation.
With this in mind, anxiety is not a force or 'thing' in itself. It's a state of uneasiness that results when we worry. More about this in a moment.
Because imagining the future in an apprehensive manner is a behavior, it's not caused by a biological, chemical, or genetic problem with the brain. Anxiety results from a certain style of behavior.
Everyone experiences anxiety from time to time. This is normal. This is why anxiety is not a medical, biological, chemical, or genetic problem.
Anxiety turns into a 'disorder' - disruption to normal functioning - when anxiety and its sensations and symptoms interfere with a normal lifestyle.
It's important to keep in mind that anxiety disorder should NOT be equated with a medical condition or serious mental illness (when there is a medical, biological, chemical, or genetic cause). Unfortunately, the term mental illness is used to refer to any problem caused by behaving in an abnormal way (what is considered to be outside of the 'norm'). All of us have behaviors that fall outside of the norm, which is why all of us could be categorized as having some type of mental illness.
While you may have or have been diagnosed as having anxiety disorder, this means you have overly anxious behaviors (tendencies). It doesn't mean you are somehow mentally deficient or have something medically, biologically, chemically, or genetically wrong.
Behaving in an overly apprehensive manner creates the physiological, psychological, and emotional state of anxiety. Anxiety activates the stress response, which stresses the body. A body that becomes overly stressed can exhibit symptoms of stress.
So anxiety symptoms are actually symptoms of stress. They are called anxiety symptoms because behaving apprehensively is the main source of the stress that overly stresses the body, which then, causes the body to exhibit symptoms.
Because each body is somewhat chemically unique, the type, number, intensity, duration, and frequency of anxiety symptoms will vary from person to person. For example, one person might have just one mild or a few anxiety symptoms, whereas another person might have all anxiety symptoms and to great severity. All combinations and variations are common.

"We are here to lend a listening ear"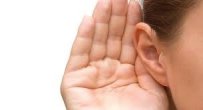 Are you a woman that is struggling with a good relationship that has gone bad?  I just want you to know that you are not alone, there are thousands if not millions of women that have experienced a bad relationship, but in time god has healed there broken heart.  Don't let one bad relationship leave you broken, confused, stressed, and depressed.  Look at it as a lesson learned and an opportunity to grow and become a better woman and a better decision maker.  Remember, there is not one perfect person that exist on this earth so don't beat yourself up about what you should've, could've, and would've done differently.  There comes a time in life where you just have to move on and let your past be your past and look toward a brighter future.  Learn to love you more and focus on the things in life that matters the most and that is your health, your children, and family.  Make god the head of your life and lean not unto your own understanding.  He knows what you are going through and he will be right by your side to help you get through it.  Surround yourself around positive people, things, and places.  Learn to protect your mind and your thoughts.  Think positive and speak peace and prosperity in your life.  Pray, meditate, and exercise.  Keep your mind focused on positive things.  If you would like to share your story about how you overcame a bad relationship, in hope that it will help bring peace to someone else, than we would like to hear from you.  You can send your story to
[email protected]
and it will be posted on my blog site, or make your comment here.
Be blessed always,
Author, A. S. Walker
Are you trying to lose weight? What are the diets that you have tried and what has worked?

Share your diet secrets here:
So, we all can work as a team to shed a few pounds.

Have you ever been homeless? Are you facing a situation that could cause you to be homeless? Do you need help with locating affordable housing?

Just about everyone needs help at some point in life. All it takes is one major illness or losing a job to throw finances into chaos and leave a household in a state of distress. Fortunately, there are often one or more charitable organizations in the area that can offer temporary assistance while you get back on your feet.
If you have ever been homeless, unemployed and/or hungry, share your story about how you were able to get help. Who helped you? Where did you go? What organizations were helpful in providing job search assistance, shelter, food and/or clothing? Your story could help someone who is going through a similar situation today.

Go to Affordable Housing Search with SRG Properties:
TO ALL THE MEN....If you are married and your wife begins to withhold sex from you, moves out of the bedroom into another room in the house and stops cooking for you, would you stay or would you go?
If you pull up at your husband's place of employment to surprise him for lunch, but you are surprise by him walking to his car with another woman, then he kissing her on the cheek, what would you think? Is he innocent or is he a cheater? And, how would you react?
Are you finding it difficult to find a job? Do you think you didn't get the job because you are over qualified, no enough education, lack of experience, etc.? Do you think your resume could use some touching up? Share some of your experiences.

/